December 21, 2020
You publish content regularly on your blog, and you love all of your articles. However, your blog articles cannot be found on Google Search results, and you need to get traffic.
What will you do to become visible in this immense sea of online content marketing in which more than 31 million bloggers exist just in the USA? 
Every day 4.4 million blog posts are published in the world. To survive in this environment, you need to ask yourself the question "Am I doing something wrong?" and detect the possible problems you need to solve. 
The main problem is that most of the time, we race against time and don't pay enough attention to SEO and the readers we target and what they search for while publishing content. We just hit the "publish" button, wait for a miracle to get actual readers. 
Then, what should we do? 
Let me share some common blogging mistakes that may sabotage the SEO performance of a website even as big as the New York Times, which has been severely affected by the December Core Algorithm Update.
[toc]
Writing As If Keyword Research Doesn't Exist
When copywriters have a subject that they believe in turning into perfect content, they like expressing their ideas. Although online copywriting can still somewhat be a piece of literature, the Internet rules are not the same as they are in a book or a printed journal. 
We may want the readers to understand our topic and narration, but we also need to attract another audience: search engines. To get a good ranking on Google, Yahoo, or Bing, we need to make our content more understandable for them. 
Keyword research is the beginning of this journey. You don't need to be an SEO expert or have expensive SEO tools to find the perfect keywords, but you need to start at some point.  
To get good traffic, you need to target keywords with reasonable search volumes and low competition. That's why, after you find the topic you will write about, you should check the topic's and related keywords' search volumes and competition with tools like Google Keyword Planner or other free keyword research tools.
Then you can create a keyword list to use or plan the structure of your article according to what people look for. Moreover, you can outrank your competitors with keywords they do not even think about using. 
Keyword Stuffing is Like the Nightmare After a Happy Day
I can hear that you are all saying, "Come on, you can't be serious." 
Unfortunately, keyword stuffing is the nightmare for many blog posts that are not created based on a detailed and well-structured brief. 
When you only give a topic and a few keywords to a copywriter without basic SEO knowledge, you may come across problems like all of your keywords are used within the same sentence or your main keyword consists of 20% or even 40% of your article. Just like the text in the image below: 
This returns as extra revisions and time loss. 
To avoid any keyword stuffing, you should create a detailed content brief including the keywords you want to use, the subheadings you want to cover, and a detailed notes section covering the points the copywriters should be careful. Keyword stuffing should be the first note you would definitely add there. 
Don't worry! If you don't know how to create one, use this free content brief template and add every detail about your content to avoid all of these problems. 
Blog Posts Ending With a Cliffhanger Just Like Cancelled Series
Just think you have limited time to enjoy yourself, and you want to start a new series. You come across one with an interesting name and begin to watch it. 
It is so exciting that you can't help yourself and watch the first 3 episodes. The third episode ends with a cliffhanger. While looking for the fourth episode, you just realize that the show was canceled, and there isn't one. 
It would be annoying, wouldn't it? 
Believe me, reading a short article without finding the answer you look for creates the same annoyance. Then how about your potential visitors? 
Let me tell you something…
When you don't cover a subject from a broader perspective, your content does not match many possible visitors' search intent. When they do not like your content, they exit from your website. 
The high exit rate tells Google that the users cannot find what they look for on your page in terms of specific keywords. 
In other words, Google will not rank your blog post for many keywords you wish to become visible for. 
If you want to play the game and achieve organic visibility, you need to write longer and well-structured content. To achieve this, you need to return the topic number I have just mentioned above and do keyword research. 
If you want to answer the questions people ask, you can find them with the help of answerthepuclic.com, or you can check the "People also ask" section and use these questions as subheading alternatives. 
Keyword amount can depend on the topic you write about. 
If you are unsure how long you need to write, here is a tip for you. 
Just check the top 5 ranking pages for your main keyword. Learn these pages' keyword count and calculate the average keyword count. This number can give you a hint about the length you need to achieve a proper ranking. 
"I Don't Care How Important Subheadings are" Attitude
Let me share a secret with you. Reading a long blog post without subheadings is like looking for a needle in a haystack. If you do not have a big magnet, it will take a lot of time to find the thing you look for. 
Just like the needle allegory, we come across lots of blog alternatives for any information we need. If we do not understand what a blog article covers easily, we can skip to another page immediately since we have no time to lose. 
When this happens all the time, your page may be considered as not matching the user intent. As a result, you may not get the rankings you desire for your content on Google. 
That's why using subheadings is so important so that the readers can digest your article easily. 
When you use related keywords in your subheadings, your readers will better understand the context and spend more time on your page.
If you want to achieve perfection with your subheadings you can always use the trick I have mentioned above about the "People also ask" section. 
Endless Paragraphs That Make You Yawn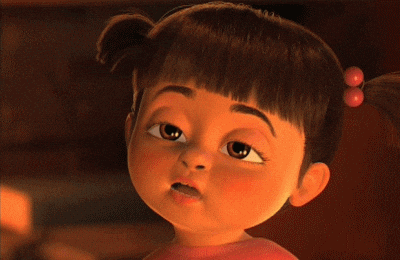 Have you ever read a novel consisting of a single long paragraph? You have probably not because they are not common in literature.
Moreover, in academic writing, we need to obey the proper paragraph structures to keep consistency in our narration and not make our audience bored. 
However, the same rules are not valid when it comes to online blogs. The readers have limited time to learn about something. 
Longer sentences and paragraphs make skimming harder for the readers and they may get distracted so easily and never come back to your page if you always use the same writing style. 
No visitors and a high exit rate mean no valuable information to rank from Google's perspective. Then you can never achieve the visibility you desire. To make your articles interesting, you can always use the tricks I have mentioned above. 
Here is another secret. 
Just examine competitions' or other successful blogs' different pages, writing style, and paragraphs and then create your style to attract more readers. 
Long URLs As Complex As a Rubik's Cube
You create a blog post with a long title, including numbers and many words. How about the URL structure of this post? 
Do you use all the words within the title? Please, say "Nope."
You may ask, "Are long URLs really bad for SEO?" And my answer is "yes." 
Making a URL longer, and more complex may create a mess in two ways. 
Let me cover the first one. 
Have you ever tried solving a Rubik's cube? The harder it's to complete, the higher your chance of quitting would be, right? 
Complex URLs are the same. They do not seem attractive in the search results and they may discourage possible visitors from coming to your site. 
The second problem happens when you include a number or a year in your URL. If you need to update your blog post after a while, you will need to delete this page and redirect it to your new page, and it will take time to gain your previous page authority. 
So keeping your URL as simple as possible will make your search result more clickable and help you to update your pages easily. 
Duplicate Content Like Watching Different Movies with the Same Plot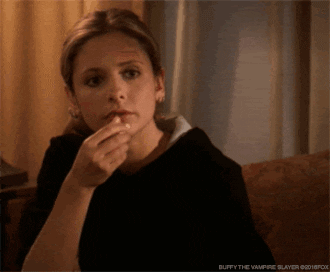 Just think that you watch a romantic movie. After a while, you want to watch another one, but realize that it has the same plot as the movie you have previously overlooked. What would you do? You probably look for another one, right? 
I can say that Google's attitude towards duplicate content is kind of similar. In other words, duplicate content is the worst nightmare of your SEO performance.
Sometimes, we write about something and leave it behind in the jungle of the Internet. After a while, we forget about it and write another post about the same topic. 
So what will happen to the previous post? It won't self destruct itself, and then you will suffer from the duplicate content problem. 
Thus, it is better to check for duplicate content within your website, just like checking the movie's context before watching it. 
You can use Screaming Frog SEO Spider as a duplicate content checker, but it may exhaust your computer's performance if you do not use it carefully. If you prefer an effective online program, DeepCrawl can be another perfect solution for you. 
Don't worry; if you have a small website, it is so easy to check for duplicate content with the help of Google Search Operators. You can learn more about them from here. 
If you have a similar page, you can check its metrics to decide whether to update it or create a better-structured article and 301-redirect the old one to this new article. 
Now that we have talked about the common blogging mistakes and their solutions, you can check your blog posts and try to skyrocket your web traffic.